PORTLAND HOUSING AUTHORITY
9 CHATHAM COURT
PORTLAND, CT 06480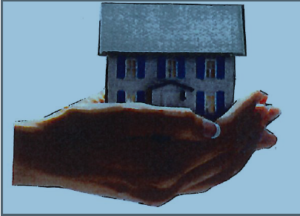 QUARRY HEIGHTS    SENIOR / DISABLED APARTMENTS.
Must be 62 or older and/or disabled to qualify.
Located at 208 Main Street
One-bedroom apartments
Rents range from $450 - $ 500 per month
Beautiful renovations, laundry room, appliances and air conditioning in every unit, Remodeled Community room, 24 hour maintenance, off street parking, Pharmacy across the street! On the bus line, Perfect location and MUCH MORE!
860-342-1688 EXT 110
www.portlandha.org
Se Habla Espaniol
                           Para una traduccion en espanol por favor llame a la oficina
                           The Portland Housing Authority is an Equal Opportunity Affirmative Action Employer

Housing Applications:
We are currently not accepting applications at this time. The waitlist closed on July 19, 2019.
Eligible Application Status:
At this time, you will be able to check your wait list status online.  Please contact us at (860) 342-1688 ext. 110 if you have any questions.
Our waitlists are updated on the first of every month. Be advised that applicants are placed on the waitlist in order of date and time of application receipt. Be advised that due to HUD changes in rules or regulations and/or family circumstances that may have changed from the time you are placed on the waitlist(s), PHA will make a final determination before housing an applicant. Approval of Application does not guarantee housing; it could be subjected to change. An applicant's intentional misrepresentation of any information related to eligibility, housing history, allowances, family composition or rent will result in denial of admission.